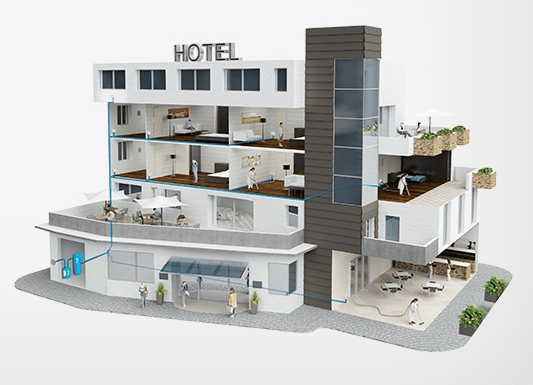 Central vacuum cleaners for commercial applications differ in power and in the number of operators who can use the system at the same time.

Polyco d.o.o. has a solution for all types of facilities starting from the smallest to the largest multi-story business facilities and of hotel complexes.

Common to all central units is that they enable significant savings in the time required for vacuuming, and also the reduction of maintenance costs.

REDUCE COSTS, INCREASE PERFORMANCE IN A MORE PLEASANT WORKING ENVIRONMENT.