THE ARCHITECTS
By planning the construction or arrangement of the future space (facility), increasing demands are made for ease of use, ease of maintenance, energy and environmental usability, profitability and others.
Planning (designing, projecting) such spaces is demanding because of certain values of space negatively affect other values of equal or greater importance, in a way that diminishes them or cancel.

Design (planning the arrangement) of the interior, the materials that contribute are chosen quality and design of space, but which are at the same time significantly more sensitive to dirt, especially this one that settles on their surfaces over time.
Everyday cleaning of that spaces becomes a challenge because the mentioned materials, electrical equipment and devices must not be cleaned by conventional washing, scrubbing with brushes or using standard detergents. That's why it is necessary to foresee a permanent and efficient way of maintenance daily cleanliness of the space, during which the possibility of their damage and introduction should be avoided other pollution (noise and unpleasant smells).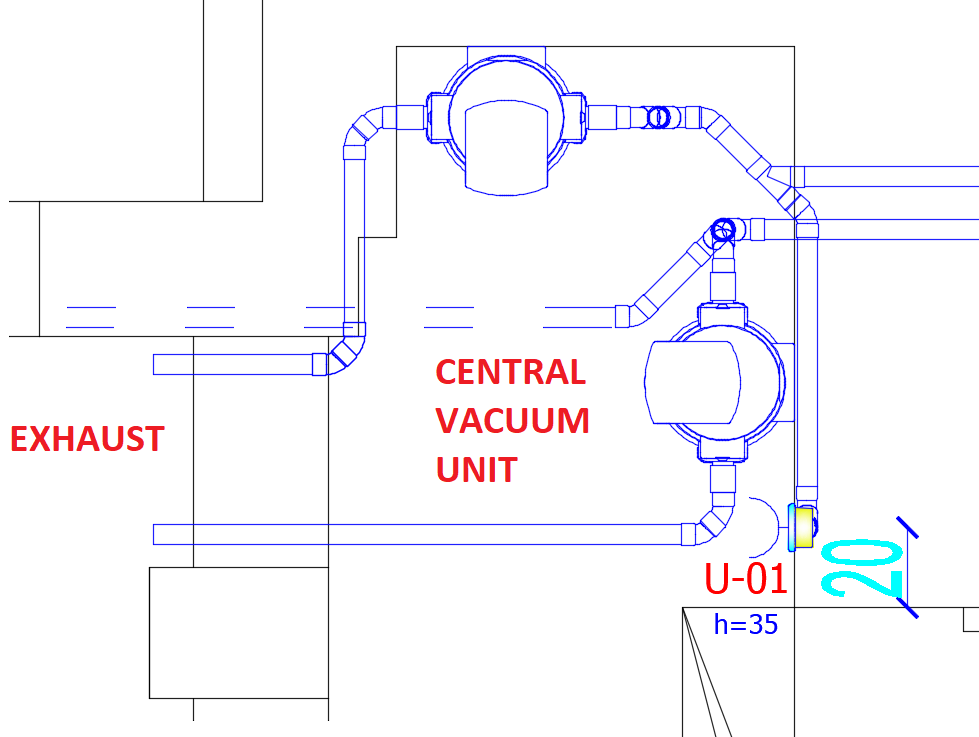 The central vacuum system is fully coordinated with the design of the interior (space) in a way that does not impair its appearance or functionality. They are located in space control displays (control unit) and sockets, which are selected as needed, depending on the type and purpose of the space. Sockets can be integrated into the plane of the floor, industrial or wall-mounted (fully coordinated with the interior design, used for spaces with a high degree of arrangement). The wall sockets are matched in coluor and finish frame (mask, size of 3 modules) with electrical equipment (electrical sockets, switches...) maade by commercial manufacturers (Vimar, Bticino, Gewiss, Legrand, Ave and Abb).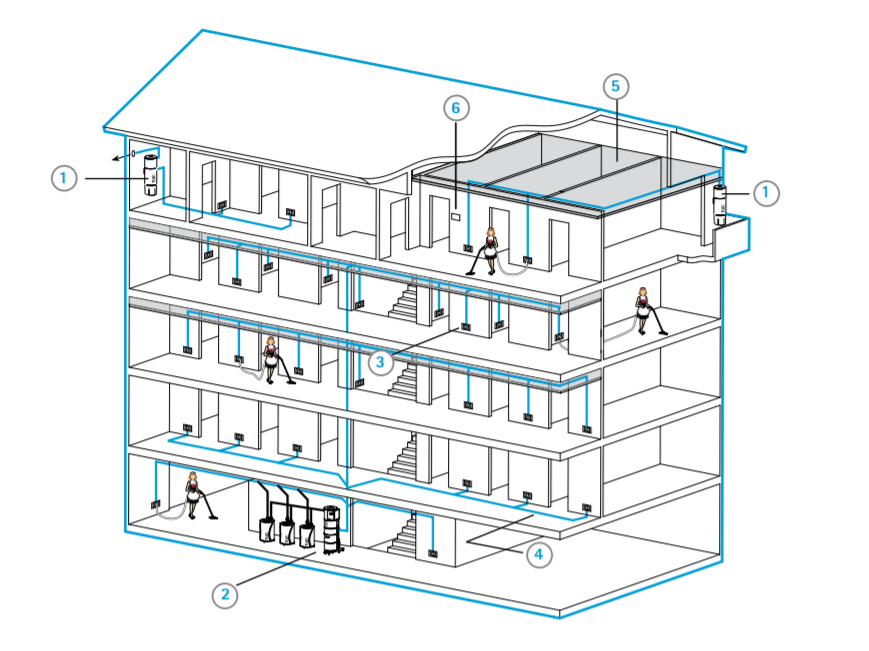 Business relationship
When planning a central vacuum system, we emphasize the importance of its integration with the interior design, which implies close cooperation with professional associates. The central vacuum system becomes an indispensable part of the space, fully coordinated with the design and interior functionality.

With our experience, expertise and competences and with full responsibility for each of our advice, recommendation or project solution, we invite you to become our associate. Our offer includes a full support in creating a central vacuum system project.

It is enough to send us the architectural plan and we will prepare the optimal solution for you.